Flow Cytometry
Flow cytometry is a sensitive and flexible technology for cellular analysis that offers detection, quantification, differentiation, and functional measurements that make it increasingly useful to translational scientists in clinical development applications for todays targeted immunotherapies.
Flow cytometry (FC) applications in immuno-oncology (both cell and gene therapies), involve immunogenicity assessment and immune response characterization. The specific assays can include immunophenotyping, receptor occupancy, cytokine production and other functional studies
Viracor's in-house flow cytometry experts can design, validate and perform custom FC assays for your unique study needs.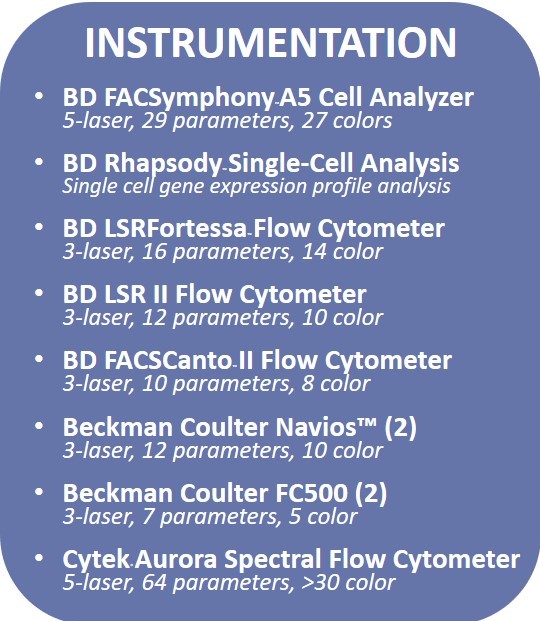 Learn more about our current capabilities, and future plans, in our Flow Cytometry Services for Clinical Trials brochure.
View or Download Our Flow Cytometry Brochure