Comprehensive Genomic Sequencing to Identify Somatic Alterations in Solid Tumors
Eurofins Viracor now offers a robust new next-generation sequencing (NGS) assay that enables comprehensive genomic profiling of tumor samples. 
The Eurofins Viracor PanCancerIQ service uses the Illumina TruSight Oncology 500 (TSO500) system, combined with clinical interpretation through utilization of a knowledgebase developed by MD Anderson Cancer Center via a partnership with Philips. 
The PanCancerIQ assay was designed to identify genomic alterations known to drive cancer growth: mutations, insertions and deletions (indels), copy number variations (CNV), and RNA-based gene fusions.  In addition, it accurately measures key current immuno-oncology biomarkers: microsatellite instability (MSI), and tumor mutational burden (TMB).
The assay also identifies oncogenic driver events that predict response or resistance to treatments, helping clients accelerate their clinical trials.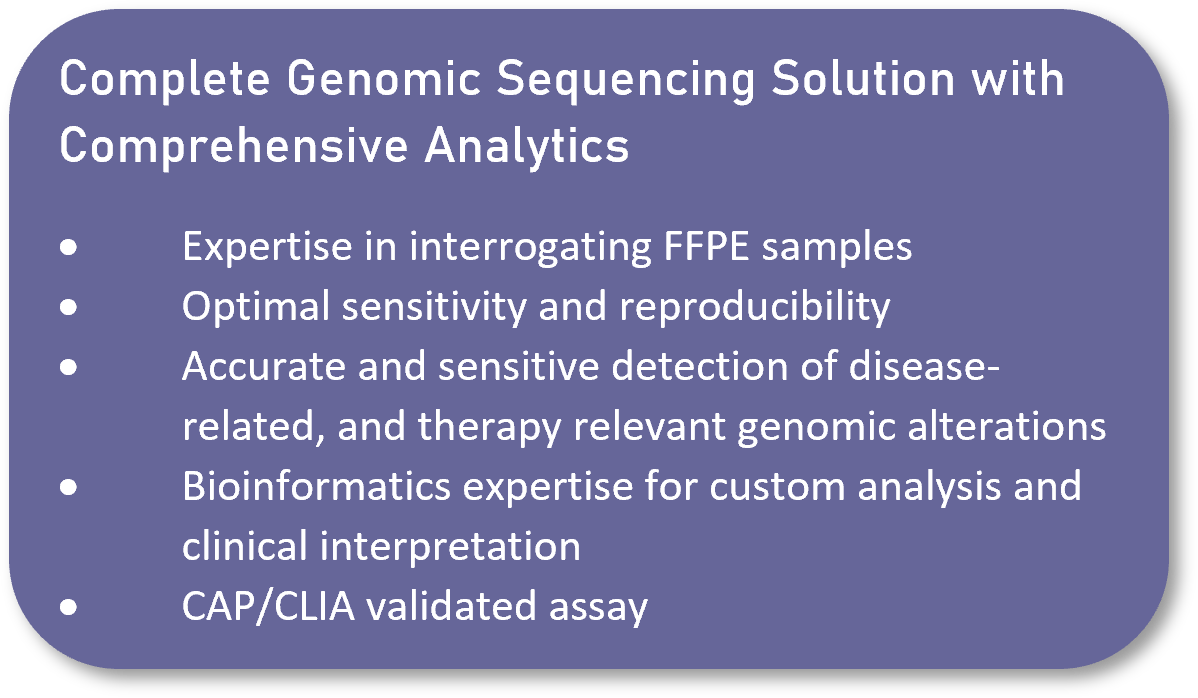 Driven by science, the innovative, consultative approach of our Biopharma team enables clients to overcome obstacles and get faster results.  Our new PanCancerIQ assay can help:
Screen patients for enrollment.
Stratify patient cohorts.
Provide biomarker-driven trial optimization.
Optimize clinical trial design and drug development decisions.
Assess the efficacy of targeted anticancer therapies.
Accelerate the implementation of precision oncology and guide the better use of targeted drugs.
Let our experts support your biomarker-driven clinical trial programs with the comprehensive NGS solution that provides proven utility. We can help you interrogate the oncogenome, and accurately identify clinically relevant genomic alterations, with unparalleled breadth and sensitivity, using our integrated genomic solutions to accelerate your oncology research and clinical development programs.